EVENTS
ArtWalk:
Our New Gift Shop • Thursday, April 19, 5 p.m.
Join us as we host the Galveston Regional Chamber of Commerce for the official ribbon cutting for our new gift shop. We've expanded inventory and moved into new space in the museum annex, located behind the mansion next to the garage building. A major feature, in addition to all of the space for new merchandise, is jewelry by local artists. Stop by and browse, and be our guests for the ribbon cutting and refreshments.
ArtWalk:
Saturday, April 21, 6 p.m.
Featuring jewelry creations of local artists Sharon Stephens, Margaret Canavan and Karla Mock. Entertainment: Tropical Vibes by Magic of the Drum with Curt Gillins, percussionist, and Anthony Valley, steel drums. Event will be held in the garage, ticket office and patio behind Moody Mansion.
---
Exclusive Guided Tours
Join us for exclusive guided "Legacy" Tour at 4 p.m. every Friday, Saturday and Sunday.
A knowledgeable guide takes a limited number of guests to areas of the home not normally seen by visitors.
Tours are limited to 10 people, so advance reservations are required. Call (409) 762-7668 for reservations and additional information.
---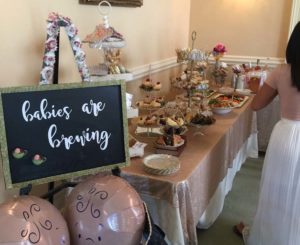 What a fine place for a wedding or family event
Call Viola Moore, Guest Services Manager, about renting Moody Mansion for a truly remarkable and memorable occasion. (409) 762-7668 or send her an email at v.moore@northenendowment.org